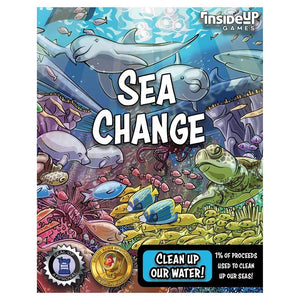 Estimated Arrival: Between Sep 24 and Sep 26. *ETA to USA Only
The deck contains 80 Sea cards in five suits. The five suits are represented by different colors and icons. Each suit has one card of each value; a higher card beats a lower card of the same suit — high (15) to low (0).

Depending on the number of players, a set number of cards from a set number of suits will be shuffled together. Players can decide in advance to play as teams, or each player for themselves. Each player will be dealt 10 cards to create their hand. In a clockwise manner, each player will contribute one card, chosen from their hand, to create a trick.

Players: 1 - 8
Time: 20 - 40 minutes
Age: 6+
---