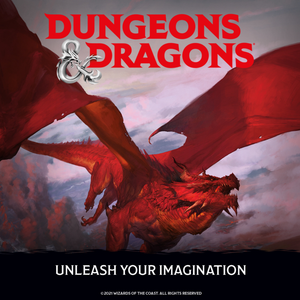 Estimated Arrival: Between Sep 29 and Oct 01. *ETA to USA Only
Join us to create your first D&D character! Learn all about creating a character, and if time allows, learn a bit about playing D&D with a short adventure!
Time: 6:00 - 8:00/8:50 (character creation can take up to two hours and may go until the store closes)
Date: Saturday, Jan 14th
Price: $12.99
Things to keep in mind:
Access to your phone or the player's handbook will help with your character creation process.
You will be creating a character with up to five other people, so the creation process will be heavily structured. However, you will need to do some reading and digging into your specific character traits, stats, and abilities. We will be there to lead the creation process and help with any questions.
One staff will be on-hand at all times through this creation process.
You may apply $5 same-day towards a purchase in the store. 

If you pick up the Player's Handbook, you can take an additional $10 off your purchase (instead of $5).
---