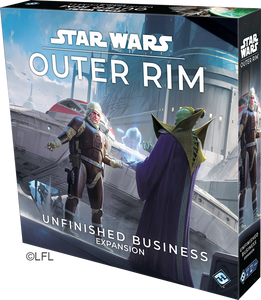 Estimated Arrival: Between Sep 30 and Oct 02. *ETA to USA Only
This is an expansion. You will need Star Wars: Outer Rim (base game) to play.
You've made a name for yourself in the Outer Rim, and you are well on your way to becoming a living legend. But business is far from over; there are still plenty of jobs to do and bounties to hunt. Hyperlanes through the Core Worlds hold the promise of untapped opportunities, and the market is flush with new merchandise. Just be sure to watch your step, because the Outer Rim has gotten even more dangerous, and your rivals are eager to take you down.
---